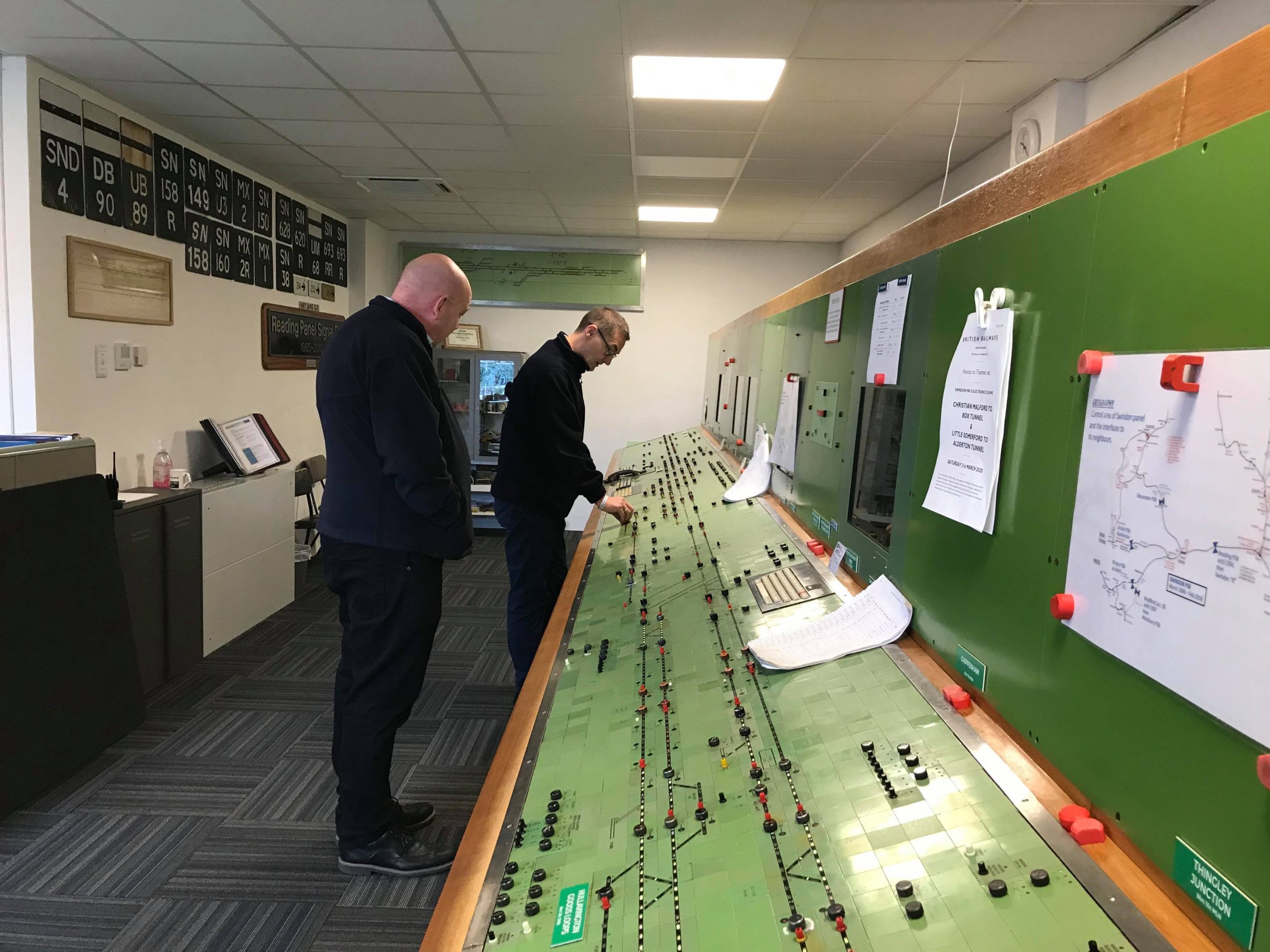 Swindon Panel Society and Didcot Railway Centre are proud to be helping Network Rail during this Coronavirus period. 
NR, who used to own the panel before it was preserved at Didcot, are making use of the preserved Swindon Panel in their preparations for train service delivery in the event of a shortage of signalling staff over the coming weeks and months.
Staff who have been in signaller roles in their past are being refreshed and assessed on their skills and competence to manage railway operating scenarios such as regulating trains, infrastructure failures, signals passed at danger, failed trains, etc.
All of these scenarios can all be created using the very high-accuracy simulator equipment fitted to Swindon Panel which makes all the controls and indications work in exactly the same way as they did when it main line operation.
(NR is also appealing for retired and even heritage railway signalmen to help.)Â 
Swindon Panel was in main line use from 1968 until 2016, when it was taken out of use, bought by volunteers and restored to full working order, enjoyed by visitors of all ages to Didcot Railway Centre.
It is a great testament to the restoration work done by SPS volunteers that the panel is now being used by main line signallers again! SPS is happy to do its bit for the country and human kind to help keep vital rail traffic moving in this national emergency. Well done everyone!