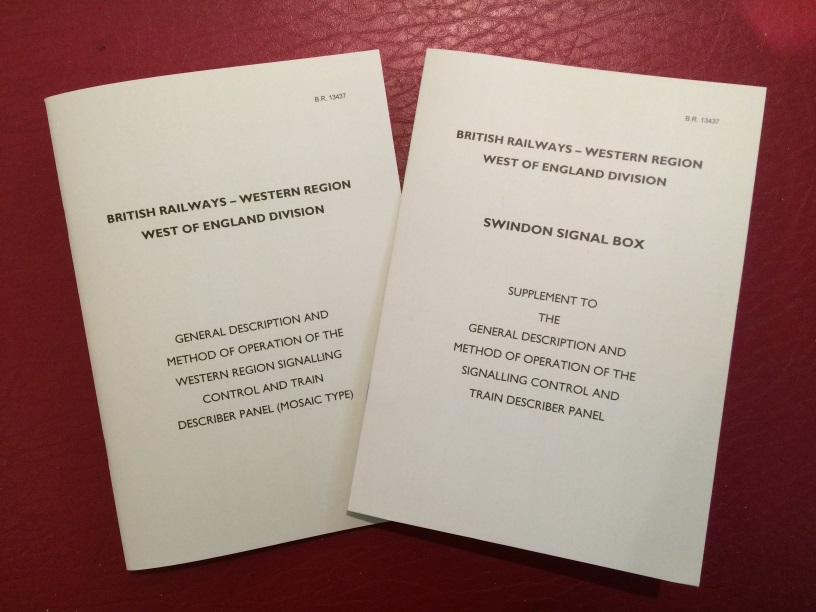 We are delighted have re-printed two small books that were issued by Western Region to signalmen and others at the time of the Swindon MAS scheme in 1968 explaining in great detail the operation of the new panel.
Most WR panels had their own customised version of this book produced, some of them running to several hundred pages. They were based on the Western Region general book, but localised with information about the panel they were applicable to.
As far as SPS has been able to establish no custom book was made for Swindon, but instead the standard Western Region book issued, plus a Swindon Appendix that contained the local information. Both of these have been re-printed by SPS.
The books show the method of operation and signalling details of the panel at the time that it opened in March 1968.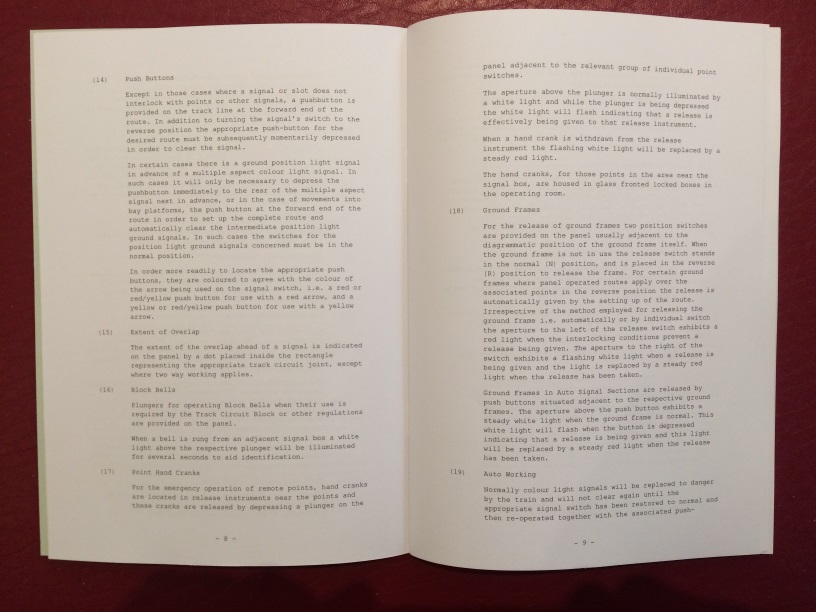 A sample page from the Western Region book. (Larger version)
SPS is grateful to Network Rail for allowing the re-printing of these books.
The Western Region book is 44 pages long and the Swindon Appendix is 16 pages. The books are produced in matching style and are available separately (£8 and £3 respectively) or at a discount if purchased together (£10).
(The covers of these books are pale blue, which doesn't show very well in these photos.)
The books are available to buy online now, via HOPS.
100% of the price you pay will be used in the preservation of Swindon Panel at Didcot Railway Centre by Swindon Panel Society, registered charity 1159646. UK postage is free (sponsored by HOPS). HOPS does not make any of the money from the sale of these products.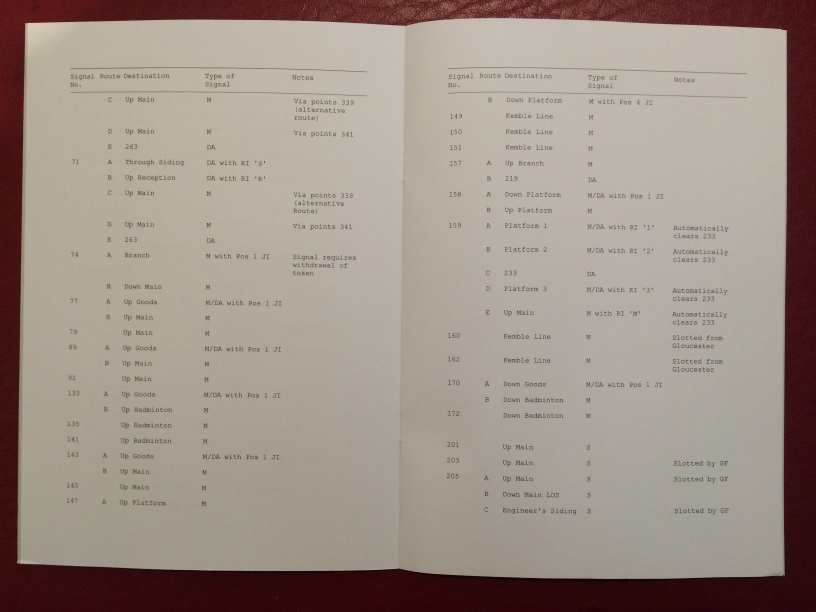 A sample page from the Swindon Appendix (Larger version)
Swindon Panel souvenirs help restore Swindon Panel!