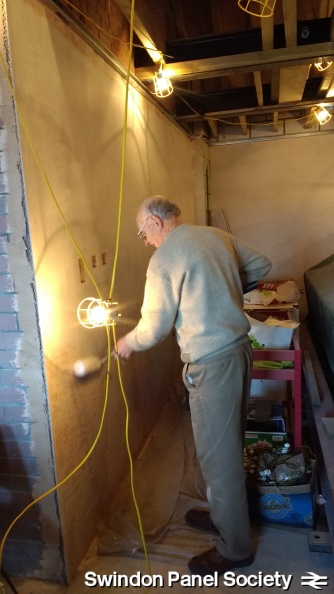 Another milestone passed today in the building! Plaster on some of the walls was dry enough that we could put the first coat of paint on.
The paint had to be watered down as it was being applied to bare plaster but it already makes the place look brighter. Thanks to Stephen and John for helping. The Bristol Group were also working today on the wooden signal post.
More activities including painting walls taking place tomorrow (16th), and a week tomorrow (23rd), plus the continuation of soldering and wiring in the back of the panel. Join us!