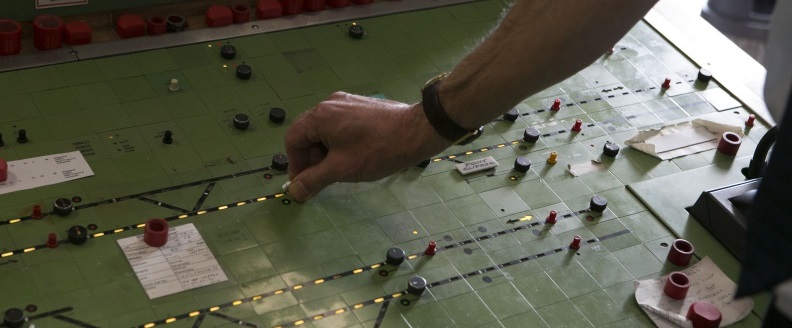 SPS volunteer demonstrators work the panel and encourage visitors to have a go. Of course, no real trains will be involved, so it doesn't matter if any mistakes are made!
Training is provided to volunteers to make sure that you are comfortable with how the panel works and how to explain the operation of the panel to people, and there will always be several volunteers on duty at the same time, allowing the "work" to be shared and also to allow for breaks etc.
Experience in explaining Swindon Panel to people thus far has enabled us to identify the favourite questions that visitors like to ask (How old is it? When did it close? How many people worked it? Isn't it all done by computer?) so we are confident it will be easy to equip you with the answers to these favourite questions.
Don't worry – it won't be necessary to learn thousands of rules and regulations to volunteer for working the panel – it is not the plan to have major disasters playing out for the public.
We will make sure you are aware of the principles of how things work about anything that the public might ask (such as "if a train breaks down, will the one behind crash into it?" and "What happens when there's leaves on the line?"). The one question we might not be able to answer is "Why is my train always late?", although I think we might all have our own views on that!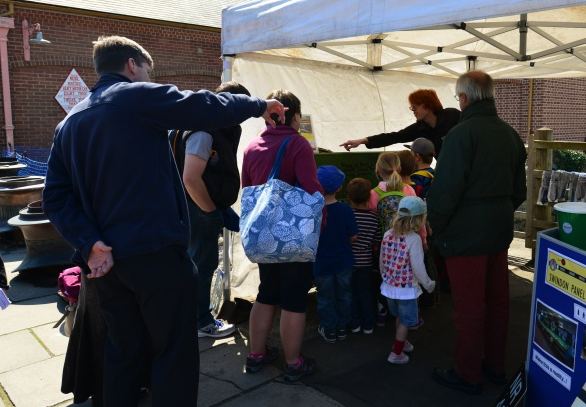 If you have background railway or signalling knowledge you will be most welcome, but even if you don't have the first clue where to start, don't let that stop you! What better way is there to learn than in a completely safe, completely fun panel with no time or safety pressure?
Please let us know via any of the usual means if you would be interested in learning more about working the panel.