Thank you to the volunteers in attendance at our additional Swindon Panel Day last weekend – the panel was successfully moved across the room in order to make more work space and room for plastering behind the panel.
The panel will stay in its new position for the next several months while the wiring in the back of the panel is installed.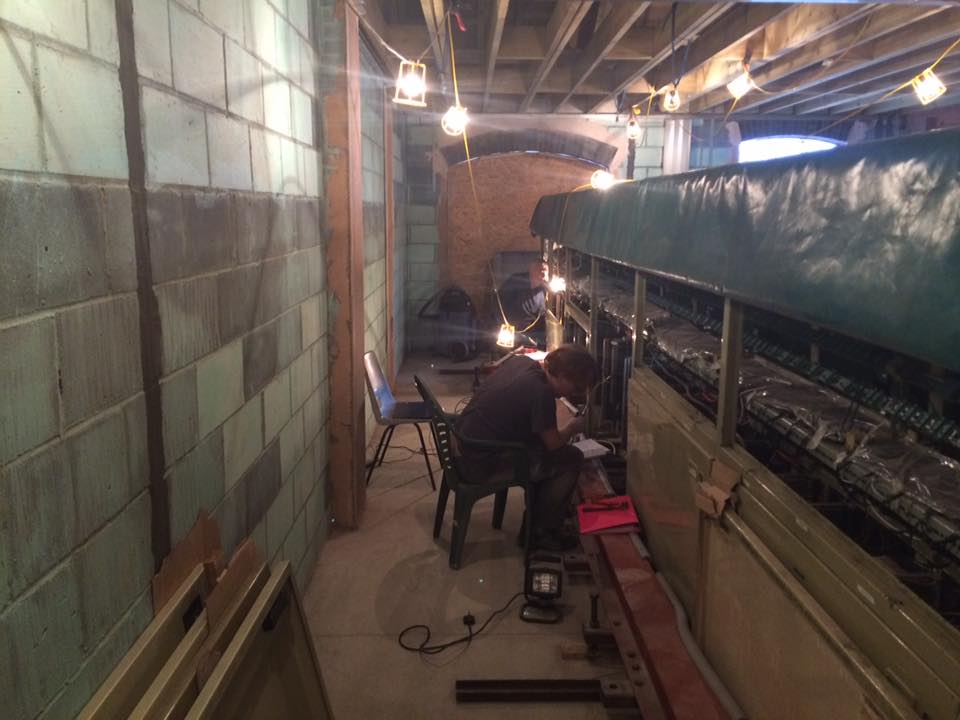 Look at all this lovely space behind the panel we now have!