We are delighted to have been invited to Didcot Railway Centre's Civil Engineering Group's Grand Dinner, on the evening of 23 November 2019.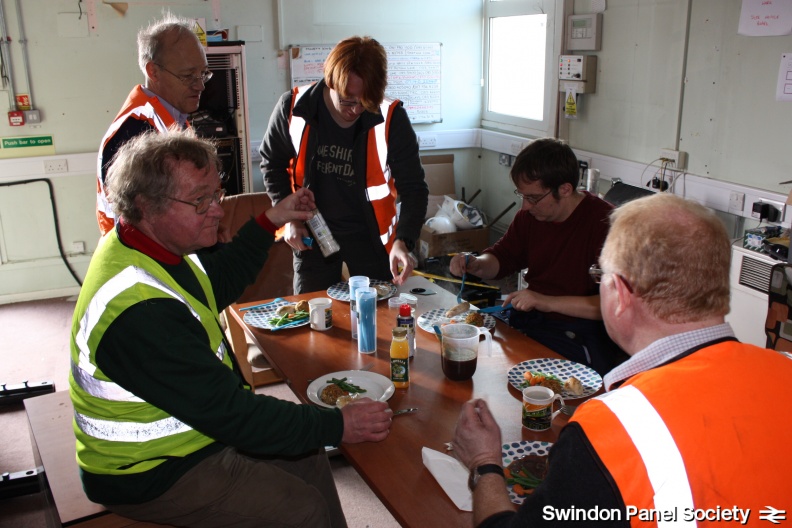 The surroundings will be a bit more salubrious than in the photo! (The photo shows a Sunday Roast cooked in the panel by James Nelhams during deconstruction work at Swindon in 2016 – it was excellent!)
All SPS members (and partners etc) are welcome to the Grand Dinner. The exact times and location will be confirmed closer to the time, but it is normally somewhere within 30 minutes' drive of Didcot. There are normally an informal after-dinner 'quiz' type entertainment to get everyone laughing (or groaning!)
The CE Group conducted the planning, procurement and nearly all construction work for The Signalling Centre, in which Swindon Panel is now displayed, and we are delighted to maintain close friendships between SPS and the CE Group.
Joining instructions will be posted here, and messaged to anyone who indicates they're 'going' or 'interested' in this event, as well as via the other usual methods.
See you there!