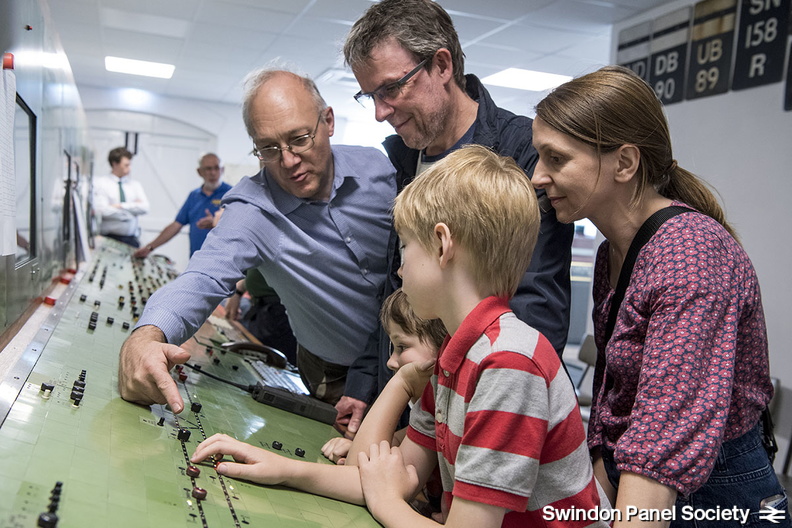 Demonstrators' Workshop Day on 16 March 2019.
Everyone who currently demonstrates Swindon Panel or wishes to in the future is encouraged to attend.
Will all be informal and discussion based including:
– Method of operation of the panel for those who feel they need it
– Dealing with visitors, framing our description, pitching to the right audience
– Input from DRC, of which we form part to visitors
– Input from Tourism South West
– Discussions between everyone on what they've found works well and what doesn't.
– Explanations and discussions with the DRC signalling team about the other items of signalling equipment in The Signalling Centre and around the DRC site, so that we can answer questions etc
– A brief note on dealing with lost children, first aid incidents, etc
Lunch will be provided. All discussion based, everyones' views welcome – there won't be any tests or assessments!
If you wish to attend please ensure you advise Danny, Tom or Jamie, or 'click to volunteer' on the roster on HOPS. If you've never been involved with Swindon Panel before, but would like to be, this is an ideal time to get involved! Please contact us for more info!