Development of the Swindon Panel "simulator room" has come on a great deal in the last few weeks.
The room has been decorated, desks fitted, shelving fitted, and now the temporary monitors have been replaced with this custom-fitted array of monitors which will make control of the simulator software much much easier. The monitors are ex-TVSC, so have a signalling heritage of their own!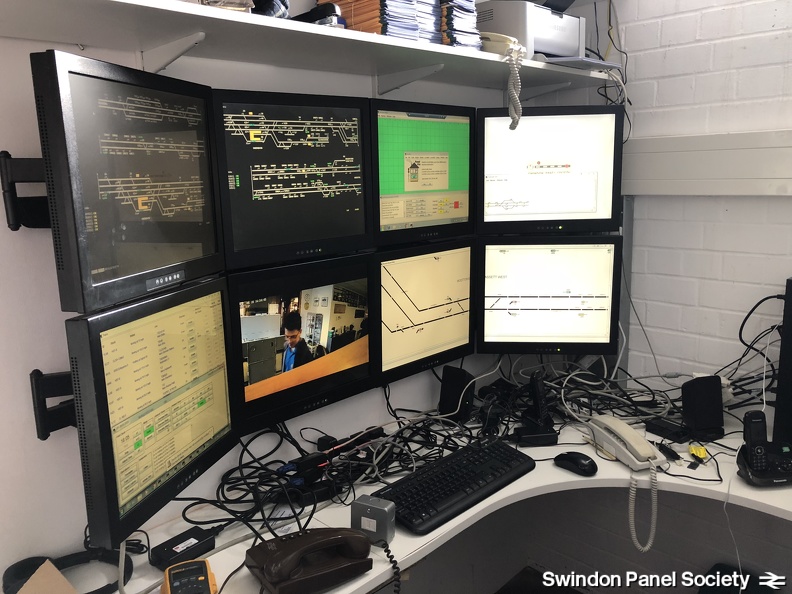 Cables will be tidied into trunking!
The simulator room is located at the back of the Bristol Room in "The Signalling Centre" at Didcot Railway Centre, separate from the panel room. The software has several modes, some of which don't require intervention from a person in the simulator room, so that it doesn't need to be manned on public open days, and some which expect a person to be 'pressing buttons' in the background, acting as drivers, adjacent signalmen, stations, and everyone else on the railway!
Great work by everyone involved!