Well done to everyone at Swindon Panel Sunday 29 March, and to everyone involved in the work on the site since last September, as the building foundation is now completed!


A panoramic view of the finished foundation. [James Nelhams]

The site is now completely flat, with very little left to do before brick-laying can commence.
The sleepers used as shuttering around the edge of the site will be removed and recycled and the ground filled back in (lest we should end up with a moat around the building!) The first brick-course will be laid out dry initially to obtain the correct spacing etc, and then cemented in. Contractor brick-layers will be carrying out the brick-laying, so we should see the walls rise fairly quickly!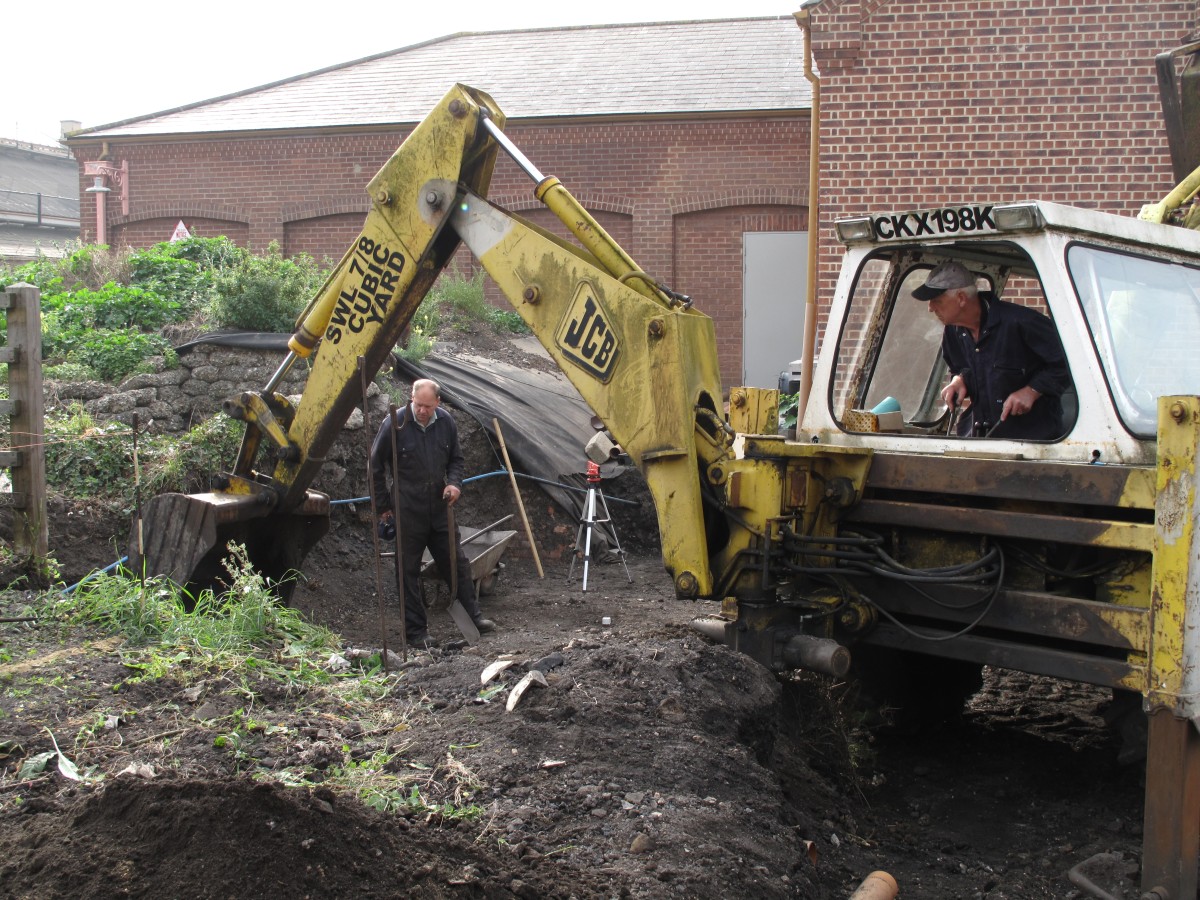 Remember when it looked like this? This was the digging out of the site in September 2014. [Richard Antliff]
SPS and GWS volunteers also managed to uproot a large tree stump obstructing the walkway from the main platform through the site to where the building doors will be. This had been slowly dug away at over the last few weekends.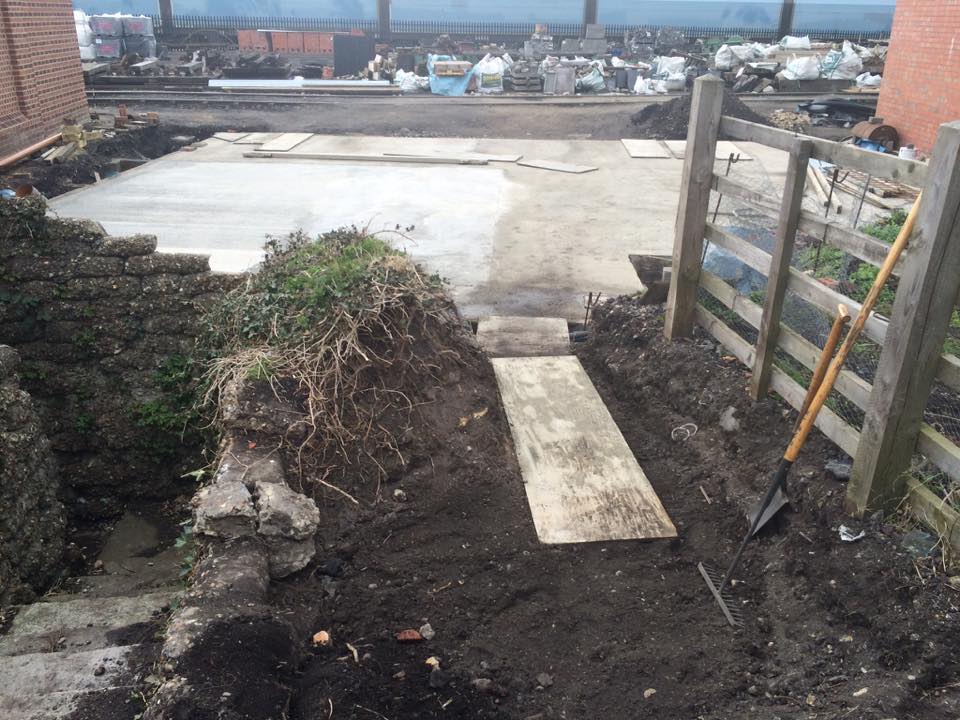 A view of the path (minus tree trunk) to where the front doors will be. The path on the left leads to an air-raid shelter (just in case). [James Nelhams]

All this hard work and exciting progress can be viewed at any Swindon Panel Day at DRC, especially on Railcar Day on Saturday 18 April, when our exhibition stand, including photos and 'demo panel' will be present. Why not come and visit us? Or better still, join us on the stand for an hour or two!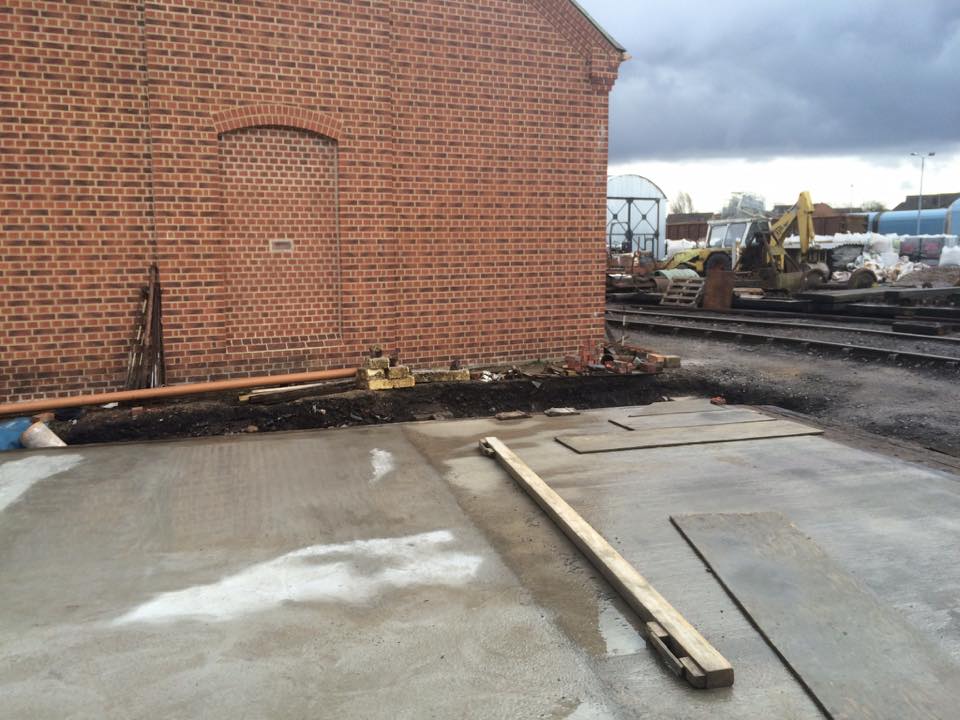 Soon to be the view from the Bristol Room, through the glass wall, to the west end of the panel. The view will be of the backs of the heads of the group of visitors enjoying an explanation and demonstration of the panel workings! [James Nelhams]