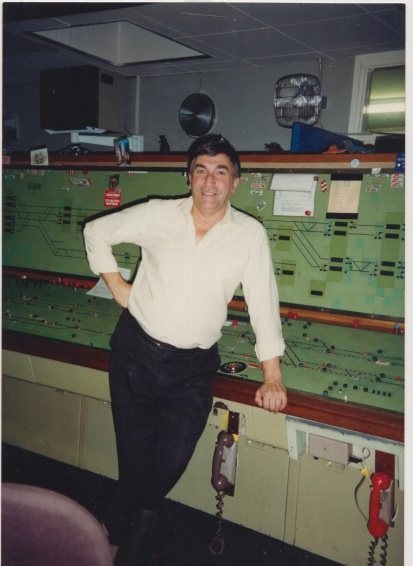 In the lead up to last month's gathering of past, present and future Swindon Panel staff, signalmen and supporters, you may remember we featured on BBC Points West.
We were delighted to be contacted by former Swindon signalman Colin Baldwin and his wife Sybil, who had seen us on the television.
Colin and Sybil joined us at the gathering, after which we were delighted to be allowed to borrow their collection of photographs from Colin's time in Swindon Panel.
The photos are available online here.
Colin retired from Swindon Panel in 1995 after several decades service in Swindon Panel and in the mechanical boxes that preceded it.
There are a number of photos of Swindon Panel, but also a large number of photos of staff gatherings and outings, retirement parties, etc that depict the very important social history of our panel.
Thank you very much to Colin and Sybil for getting in touch and loaning us the photos. We hope you enjoy browsing them!