THANK YOU to everyone who came along and visited and supported the display stand at Didcot Railway Centre this weekend!
We were especially impressed by our young visitors who were particularly interested in Newbury Emergency Panel and loved operating the route-setting switches! It's a sign of things to come when young visitors will be operating switches on Swindon Panel and seeing the results in the indications.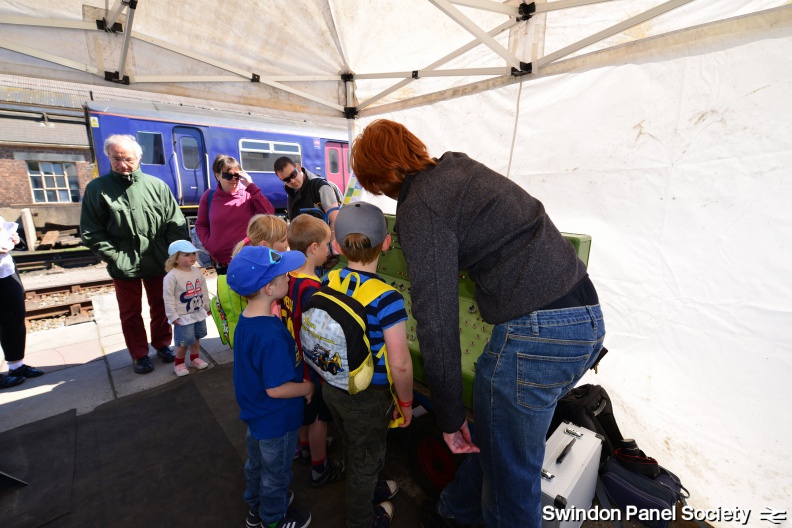 Well done to everyone who helped run the stand, including today (Sunday), which we weren't originally expecting to open!
If you weren't able to visit us this weekend, don't forget we'll be back during the bank holiday galas in May.
More photos of the weekend available at: http://photos.swindonpanel.org.uk/index.php?/category/113
Have you got more photos? If so, we'd love to see them!