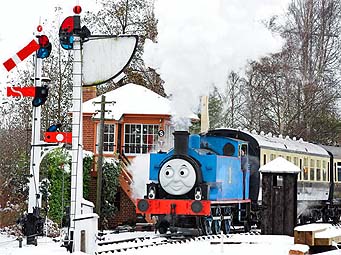 Yes it will soon be time for holly, mistletoe, mulled wine and the arrival of hundreds of visitors at Didcot to visit Father Christmas!
Love them or hate them, there are two main attractions without which the wheels of the whole heritage railway sector would struggle to keep turning – Thomas and Santa. Most heritage railways rely heavily on the revenue from these events to keep running for the rest of the year. Didcot Railway Centre makes best use of both attractions by hosting 'Thomas visits Santa' days in December where families visit the Centre and all of its attractions, including a train journey on the branch line to meet Father Christmas in the broad gauge transfer shed.
Last year members of Swindon Panel Society gave help to DRC with the manning of these days, and we intend to do the same this year!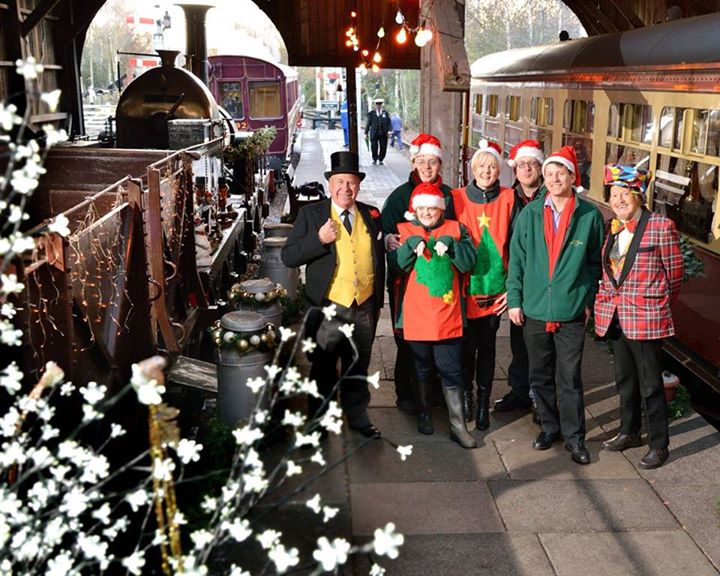 SPS members working together with GWS members, children's entertainers and the Fat Controller in 2014.
While not directly related to Swindon Panel, the commercial success of the Thomas visits Santa days have a direct effect on the progress of the new building in which Swindon Panel will live, and on the success of Railway Centre as a whole, which has a direct bearing on the success of Swindon Panel as an exhibit within it. Our taking part also strengthens our relationship with the Centre and the investment it has made in SPS.
The dates of the Thomas visits Santa days are: Sat 5, Sun 6, Sat 12, Sun 13, Sat 19, Sun 20, Tue 22, Wed 23 December.
Our tasks mainly include 'shepherding' passengers into the right places for their meeting with Santa, helping them on and off the trains and above all being happy, friendly, chatty and giving them fun, enjoyable and memorable day. There are no special skills required, and a full explanation of the tasks required is given by the very friendly co-ordinating team at the beginning of the day.
It is also great fun and a rare treat to see steam locos working in the frost and, if we're lucky, snowy conditions!
Please give consideration to helping out on one of the days above if you can. They are a great help to the Centre and therefore to Swindon Panel Society. Please contact us to volunteer – it is good fun!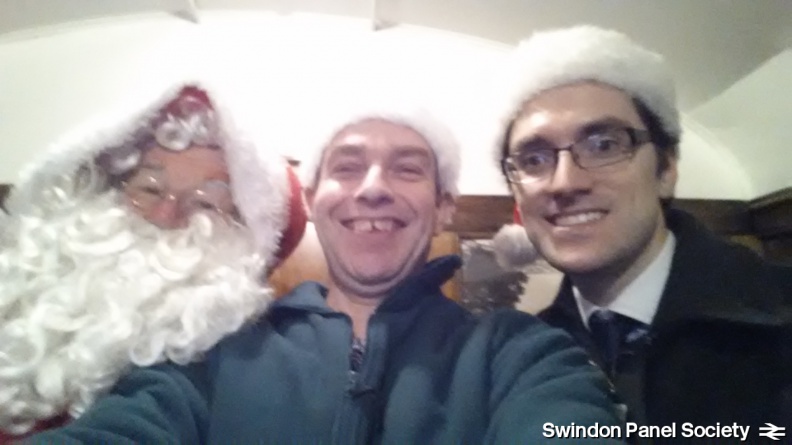 And if you're really well behaved, you might even get to meet Santa yourself!