Yellow notices (or 'Yellow Perils') have been published by Network Rail for the final stages of the resignalling work that will transfer Swindon Panel's signalling to the Thames Valley Signalling Centre.
In a very impressive and unusual step, the preservation of Swindon Panel has been stated in the yellow peril!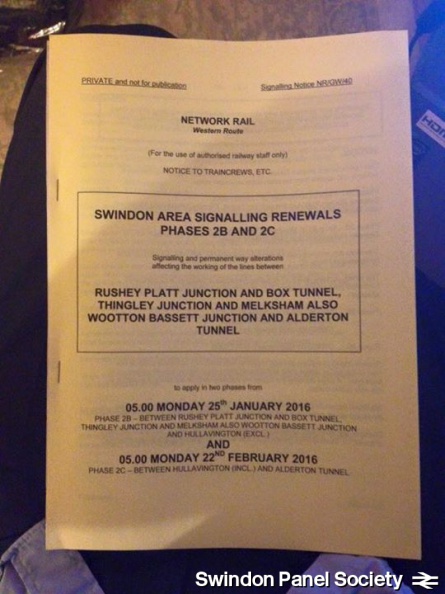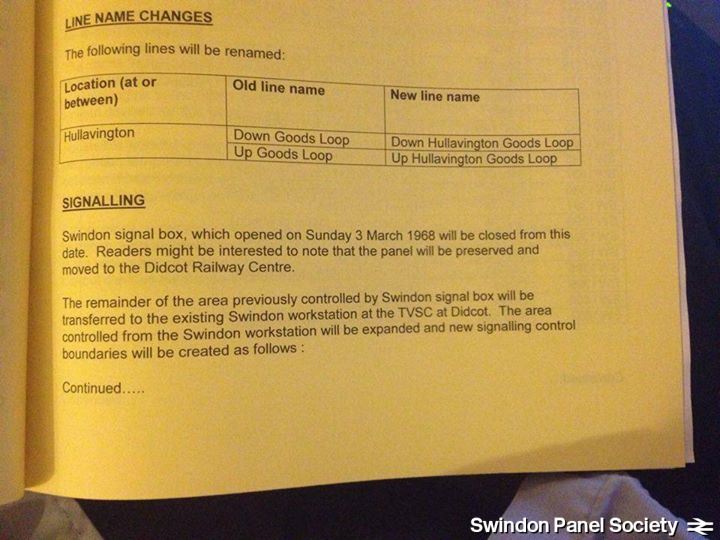 Thank you very much to our supporters in Network Rail for this plug!