The ridge beams for the new building were lifted into position on Friday 11 December.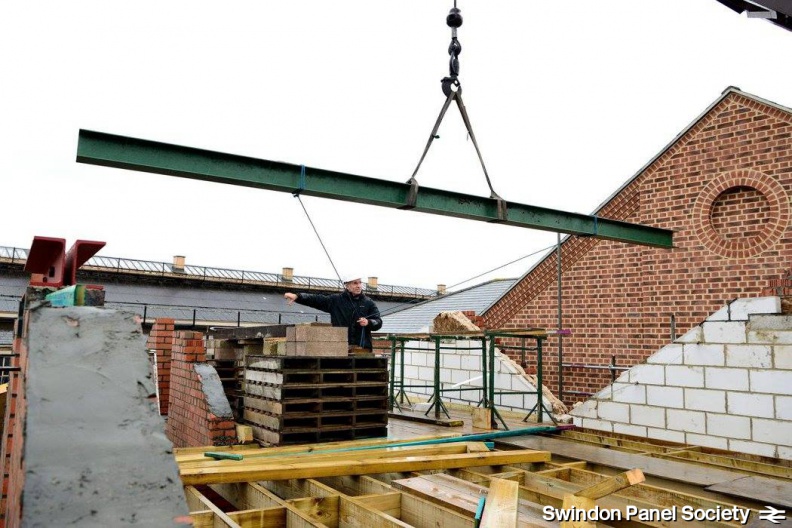 There are four in all for the different parts of the roof – one made of steel and three of glued laminated timber (glulam). The lifting was done by the 6 ton capacity steam crane, driven by Maurice Williams, with Richard Antliff directing the process on the ground and at various levels on the building.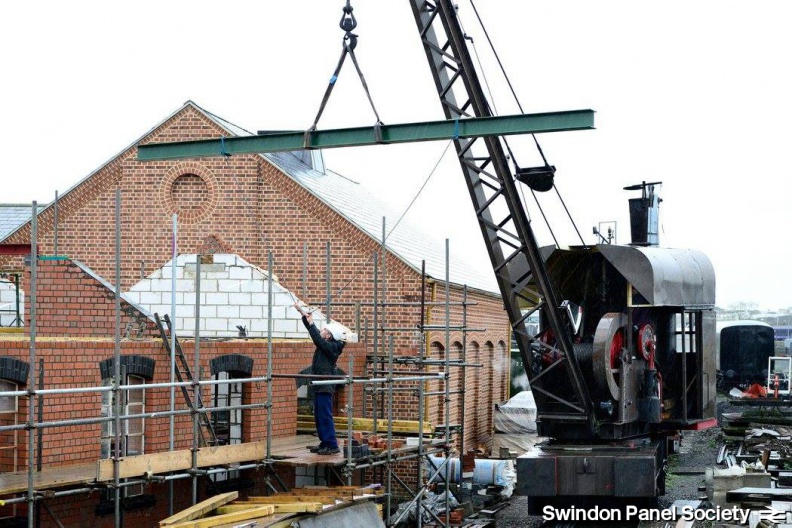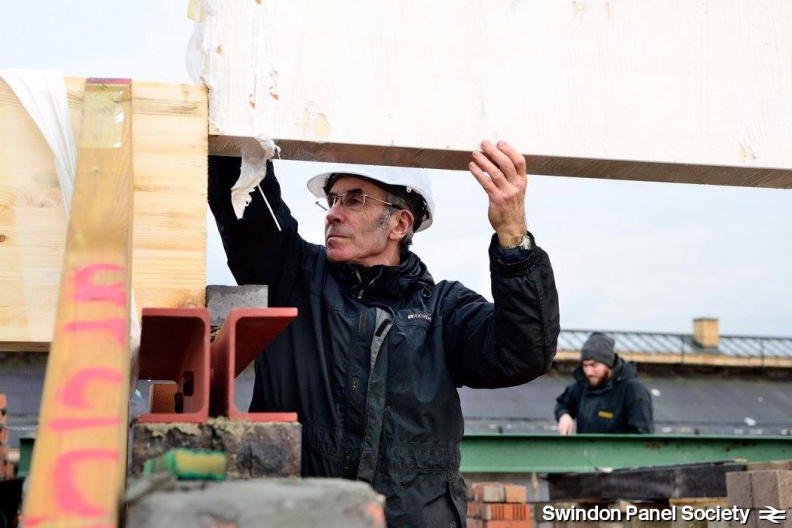 More photos, as always, are available in our photo gallery.