Thank you very much to everyone who has helped at Swindon Panel over the last weekend. After much planning, preparations and a bit of a paperwork battle with Network Rail, Swindon Panel has now moved its first few inches towards preservation. Swindon Panel is now in the air!
Excellent progress was made and we are well on the way to moving the panel. All the steelwork has been delivered, and the panel has been lifted up and the first parts of the lifting frame inserted underneath. These will hold the weight of the panel when it is lifted by the frame. The clamp bars have also been inserted above the metalwork inside the panel to hold the panel down to the frame. The sections will all be bolted together longitudinally next weekend to make the grid base formation when some further steelwork is lifted up from ground level into the control room.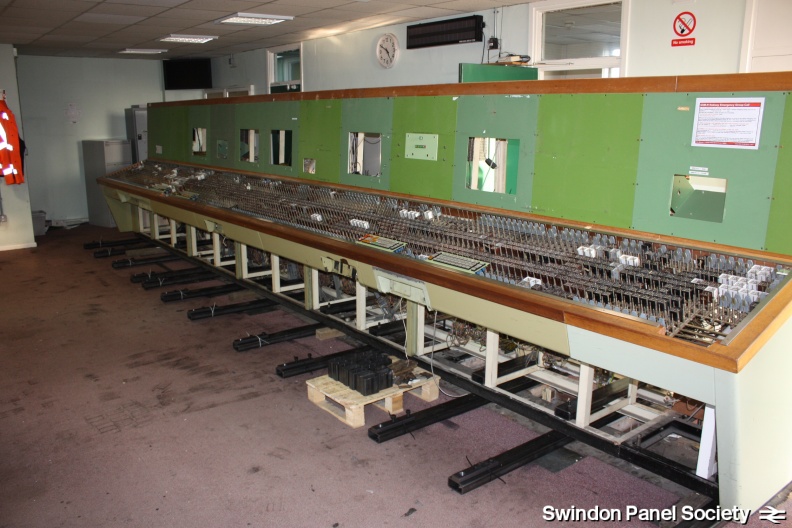 A lot of work was also carried out inside the panel to remove breakable items and unnecessary heavy items in readiness for the move, and tidying up and tying up cables inside the panel to stop them falling out on the way. Inside the panel is very full of thousands of wires, all going in different directions, and none of which were installed with moving the panel in mind!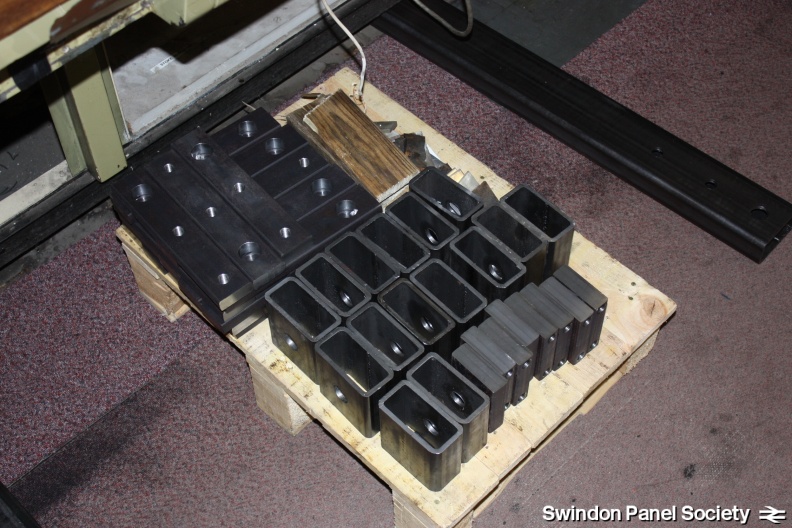 Some of our small-part steelwork.
It is a very exciting time, now that our plans are finally coming to fruition, and we are very excited about the next couple of weekends leading towards the (planned) move date on 2nd April.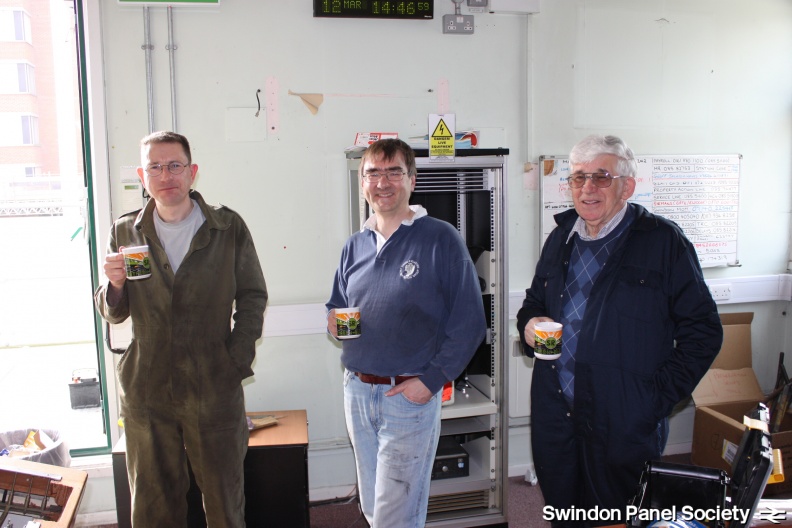 Some of the Swindon Panel members in the panel on Saturday enjoy a cup of tea from a Southern Region mug!
Special thanks from all those members present on Sunday go to James Nelhams who cooked us a full Sunday lunch in the panel kitchen!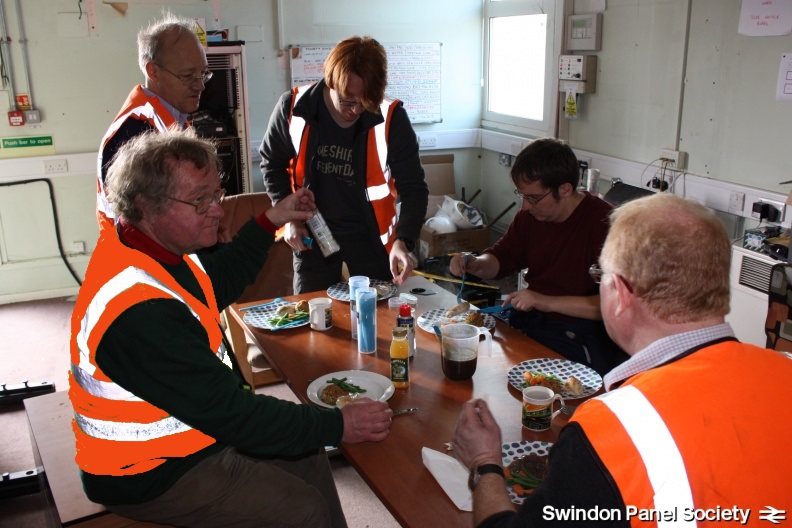 Sunday Lunch in the Panel! Very civilised.
Thank you to everyone who has helped out, this weekend and previously to help us get to this stage. A huge number of people have done us a huge number of favours, we are very grateful indeed and promise to be putting everyone's effort to very good use!