Swindon Panel has now, at long long last, signalled its last ever 'real' train. The last train was 1B94, the 2245 – Padd Swansea, shown below approaching Hullavington on Open Train Times.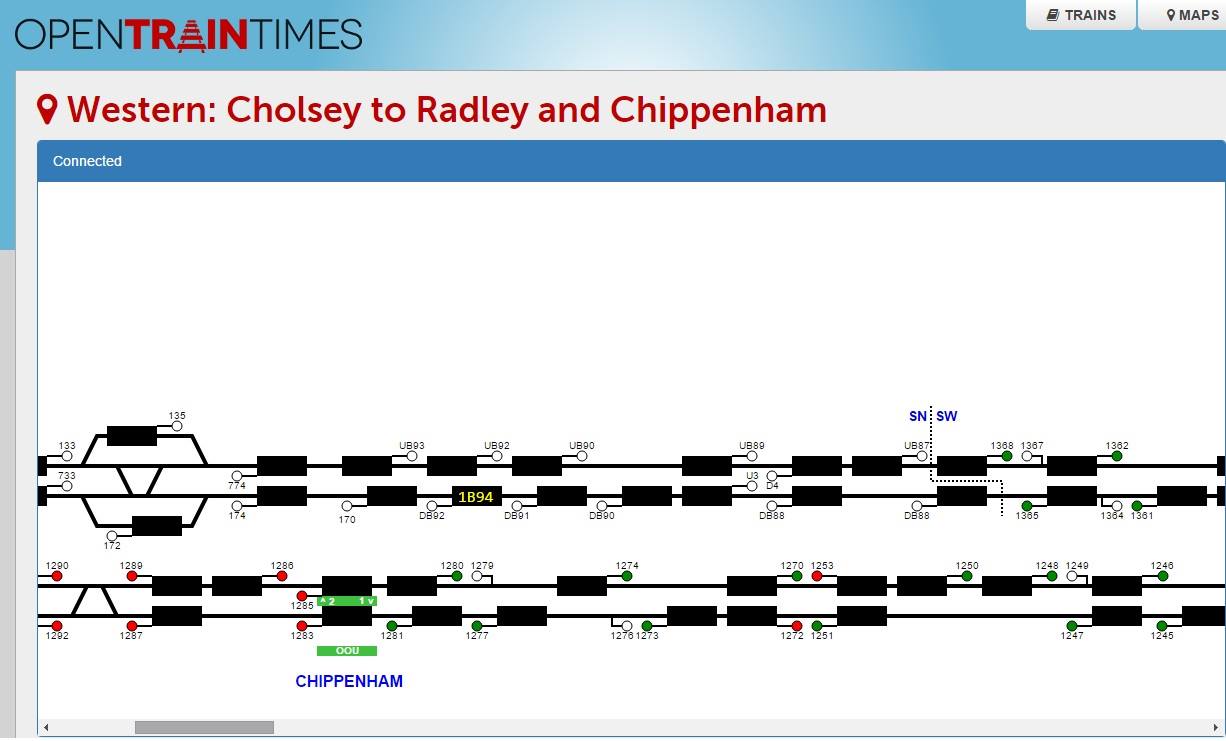 After this train had cleared Alderton the usual ritual, to which Swindon Panel is now well accustomed, took place for the final time; The possession for the resignalling work was granted to the signal engineer by the signaller, and then the signalling supply disconnected to the panel's last remaining interlocking (Hullavington (commissioned 23 March 1968)).
In addition, this time, as it was the final stage of the work, the fuses in Swindon Relay Room that feed the panel controls and indications were pulled, and at 0110 on 20 February 2016, for the first time since the 1860s, the town of Swindon was deprived of the dignity of controlling its own trains. The last Swindon Signal Box has closed.
One of the managers of the signalling scheme joked that now that Swindon Panel Society had (nearly) finished their building, Network Rail could finally close the panel….!