Well, sort of!
The Great Western Society has recently procured some new main-line registered OBA wagons for trips between the Centre and the West Yard (where deliveries are made). These new wagons (110664 and 110711) are what, we hope, will be able to be used to transport Swindon Panel into the Centre. This will be preferable to using a well-wagon and needing to bolster the middle with sleepers etc.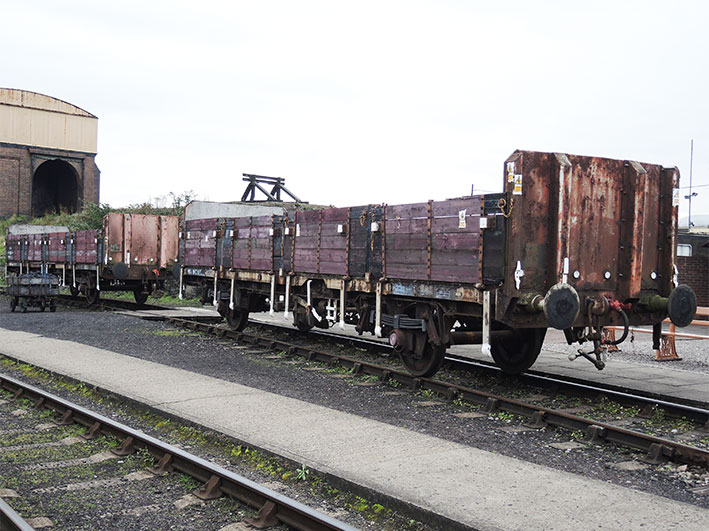 R. Heron
The wagons require some maintenance before they will be ready for traffic. This is taking place at DRC on Saturdays from now on. The work is mainly scraping, brushing, painting, oiling, that sort of thing. Some of the wood planking will be replaced. No special skills are required, training and direction will be given.
If you might be happy to get involved with this task and help the GWS bring the wagons up to standard, which will also help Swindon Panel on its journey into the Centre, please contact Roger Orchard at DRC (via us if you wish).
Thanks!
Danny S.