Thank you to everyone who braved the wet weather and came along and visited us on Swindon Panel Sunday (23 November).
An impressive fifteen members turned out for the 15-minute EGM (and a further twenty sent a proxy), in which the proposal to make some minor changes to the constitution was carried unanimously. After the meeting the group walked around the building site and saw the progress being made, learned about the layout of the site and which rooms would be where and discussed the potential timeline for completion.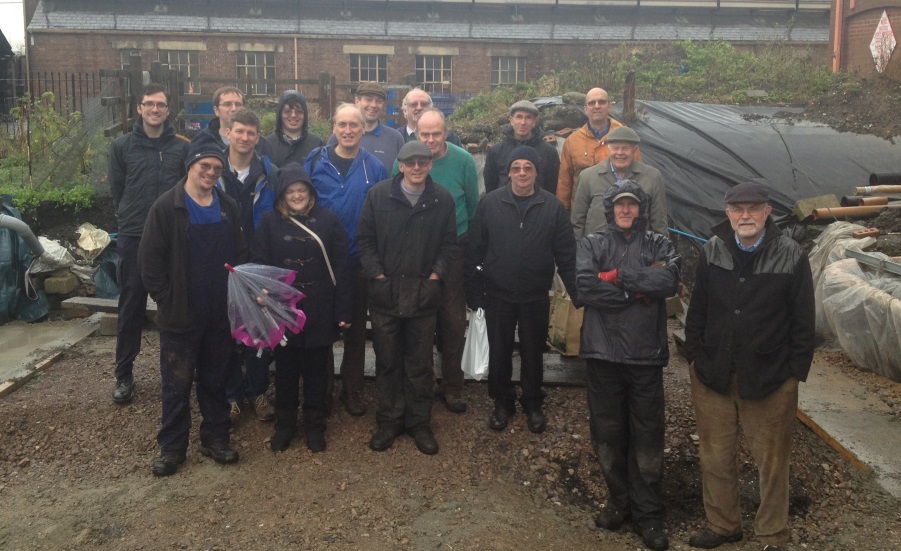 SPS and GWS member Andy Braben then showed the group around the two mechanical signal boxes at Didcot Railway Centre – Radstock North and Frome Mineral Junction: a very interesting look back through technology that far precedes ours. It has been the aspiration of the GWS to maintain the interior of the two signal boxes as signal boxes would have been, as opposed to 'museums'. The GWS does have, however, a quantity of display-appropriate signalling-related material waiting for an opportunity to be displayed, and a lot of this will be displayed in the GWS part of the new building. This room is becoming known as the 'Bristol Room' (because the signalling at DRC is organised by the Bristol Group). It may get an official name in future… we'll see!
Much talking and discussing of the progress and plans for the site and the panel and the Society followed, so hopefully everyone left feeling sufficiently filled-up with information about our exciting project. Thank you very much again to everyone who came, your enthusiasm to do so is very encouraging!