Thank you to all our supporters who came along on Saturday 30 April to celebrate the arrival of the panel into its new home.
The "Swindon Room" was packed to bursting with volunteers eagerly replacing tiles. It was great to see our long-standing supporters and some new faces too.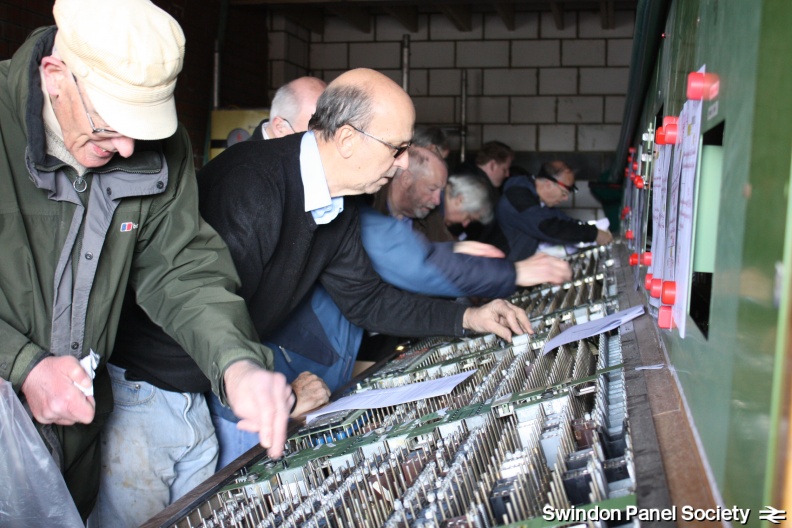 Several milestones were passed:
– the panel now has (almost) all its tiles again and looks good to show to people
– the panel was seen by its first ever members of the general public – visitors to Didcot Railway Centre who happened to be walking past and took an interest. Their interest was a very good sign of things to come.
– reaction of children visiting the panel – they appeared hooked and parents had trouble tearing them away
– sales of Danny's first book as an author!
– the "back desk" and the panel re-united in the same room.
– the sun shone in Didcot for what feels like the first time this year!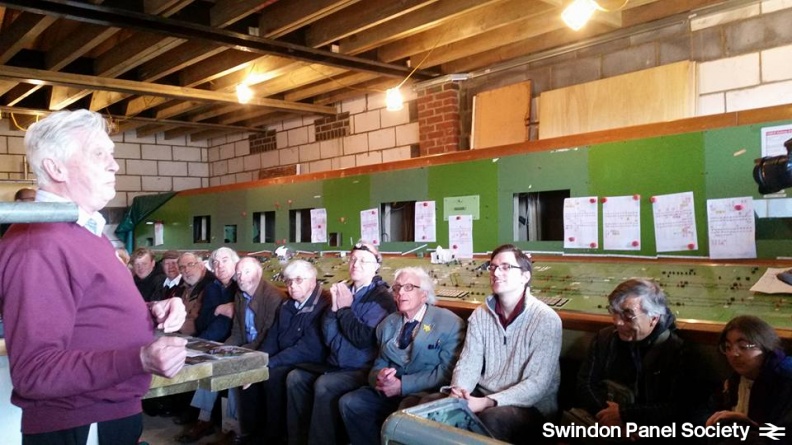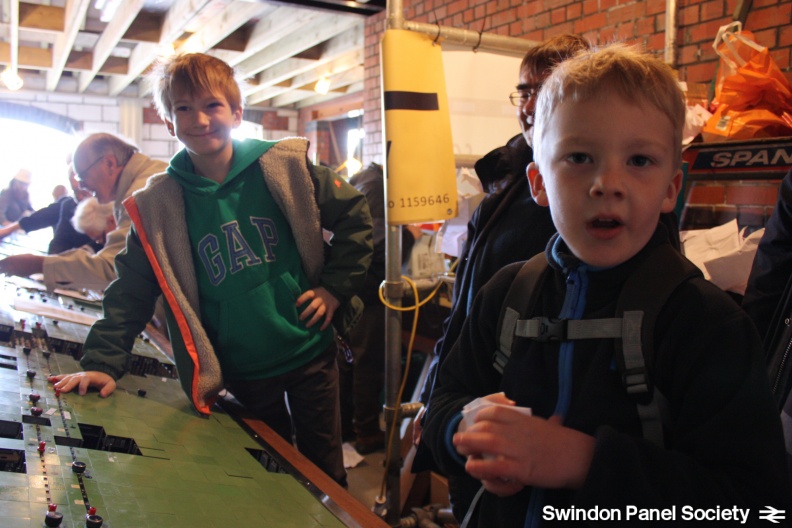 This video was shot by SPS member Ian Lynagh of the work to replace the 3015 tiles into the panel. For supposedly "square" tiles, they do seem to like to only fit certain ways round! Maybe they have rectangularised over the lat 50 years…!
The latter part of the video shows the shamozzles with which those who have worked around these panels will be only too familiar……..
Another video, showing the lifting and moving of the panel is under construction and will be available soon… "Swindon Panel The Mov(i)e"!
See you again on our next working day at Didcot Railway Centre – Saturday 14th May.