Thank you to everyone who came to Swindon Panel Sunday last weekend.
We have been digging out the ground ready for the foundations of the new building.
The ground has been dug out to a depth of about 2'6″, with trenches a further 12″ being dug where the supporting foundations and walls will go. These inner trenches have to be measured out and have a 45-degree angle side, ready to accept the first layers of foundation material. Everything has to be whackered down to ensure it doesn't settle unevenly later.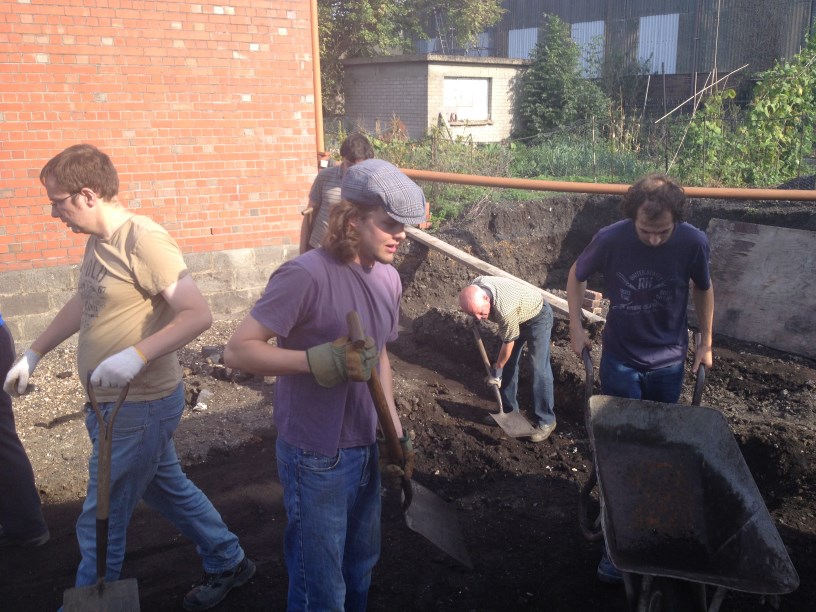 The trenches were dug and profiled on the front and sides of the building during the day. The back wall trench has not been done so as to enable the mini-digger to track down into the trench to dig two remaining internal trenches that form a '+' through the building.
The day was hard work but enormous fun. The weather was fine – not too hot or too cold – and the atmosphere was excellent! Everyone was very happy to making tangible visible progress on the building after a year or so of planning and design-perfecting.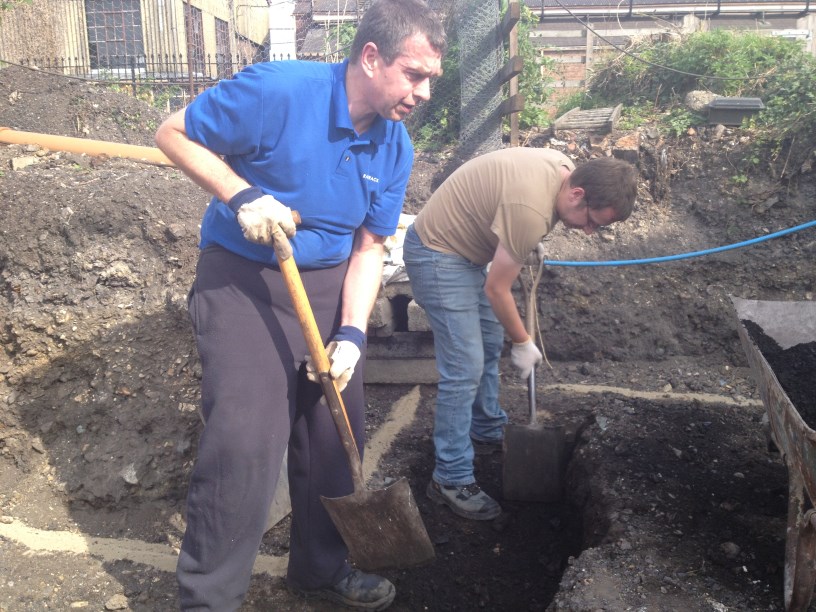 The building construction is being managed by the Great Western Society's Richard Antliff. Richard has been involved in a great many buildings and civils projects at the Railway Centre, and has the privilege of being the 'most experienced person alive in the laying of baulk road' – referring to the Great Western Society's unique broad gauge demonstration track on which Fire Fly and Iron Duke have run for a good number of years. Richard has done excellent work on the design, drawing, consultation, planning permission, and much more in relation to this building, long before the first spade went into the ground.
We really are reaping the benefits of our wonderful host site at Didcot, with electricity, water, hot food, toilets all available and wonderful railway ambience in abundence – we are certainly very lucky among preservation organisations to have these facilities available from the very start.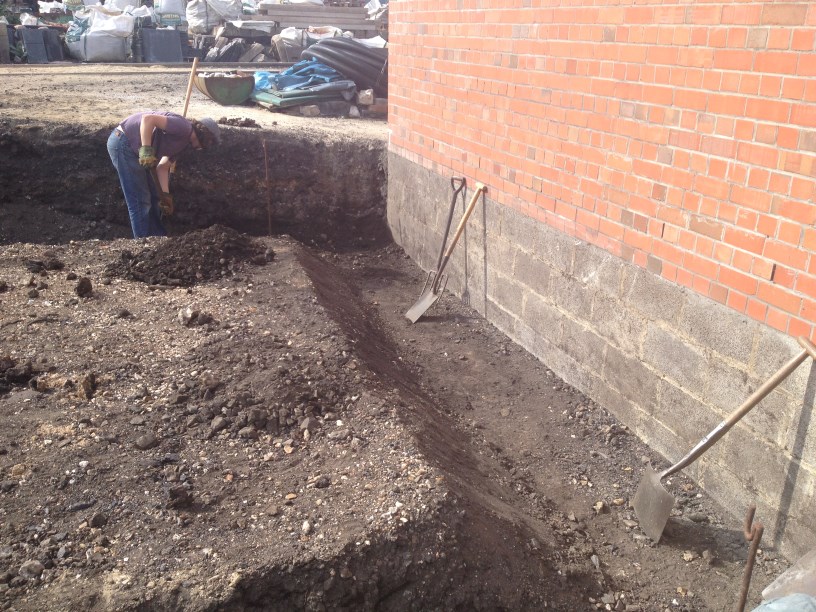 We were visited by Ian Barefoot during the day. Ian runs a company called Perfection in Miniature, and through this he has made a model of what the building will eventually look like: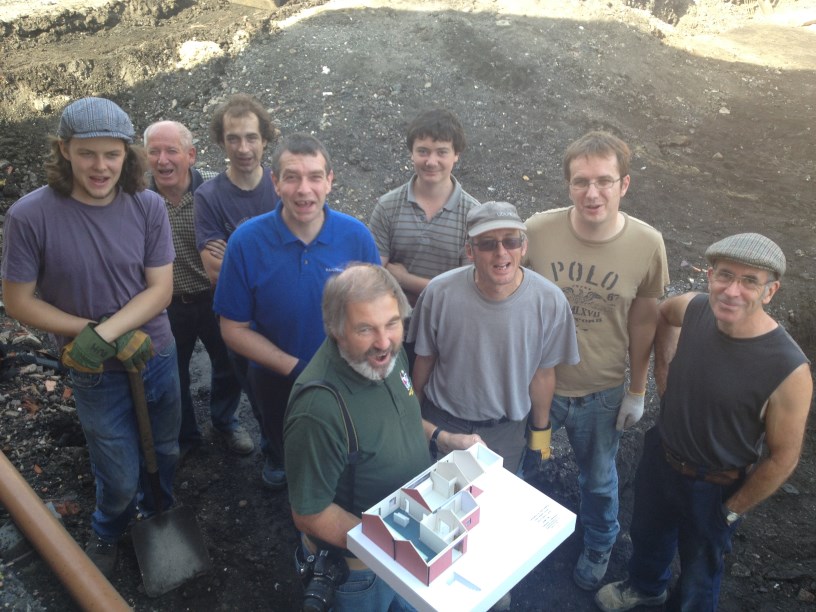 The pictures show our day, recording the progress of the building and showing that we really did build it.
This plan shows the building layout: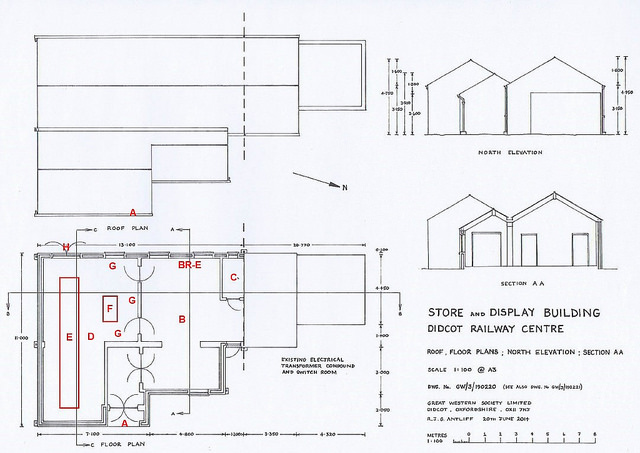 A – Main entrance
B – GWS signalling exhibition
BR-E – Bristol East 1930′s power signalling scheme diagram
C – Simulator operator's room "broom cupboard!"
D – Swindon Panel Room
E – Swindon Panel
F – Back Desk
G – Display Areas
H – Doors to outside, where the panel will be brought in.
The next Swindon Panel Day is on Sunday 12 October, why not drop in and join us?