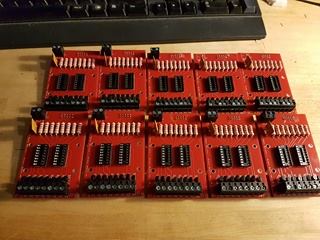 Well done and thank you to our army of solderers who are building the PCBs for Swindon Panel's simulator.
The administration of picking, packing, sending, receiving and dealing with the hundreds of PCBs involved has been a lot more difficult that I thought it would be – so I apologise that the process is going very slowly indeed and that I am the weakest link!
Boards are flowing out and back in thick and fast. All will be tested for electronic functionality shortly and then we'll start to install them in the panel!